Ambitious for colleges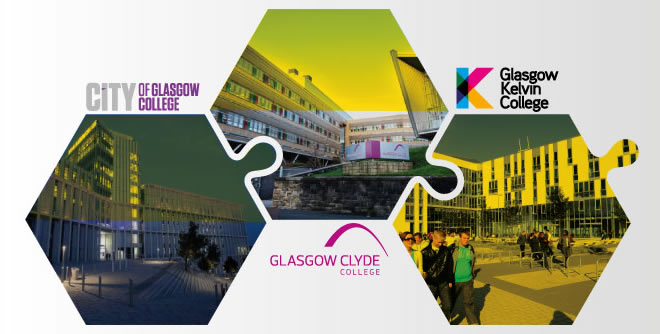 Our new regional approach brings a unique opportunity to harness our collective strengths and drive our services to address Glasgow's social challenges. We aim to ensure that its people can benefit fully from the City Region's economic growth.
Four drivers will add value and unlock our regional potential.
Sharing skills and knowledge to:
Offer a full regional curriculum to all our learners.
Develop our regional professional learning and teaching community.
Promote Fair Work values to improve our services for learners.
Offering a coherent and consistent student experience to:
Create clear, inclusive and accessible learning pathways and resources across the region.
Developing a regionally responsive curriculum to:
Respond to economic and social needs.
Advance and offer access to a regionally integrated curriculum.
Build closer relationships with industries across the region.
Building efficient regional structures to:
Strengthen regional partnerships with schools, universities and employers.
Develop funding arrangements to support regional goals and make efficient use of resources.